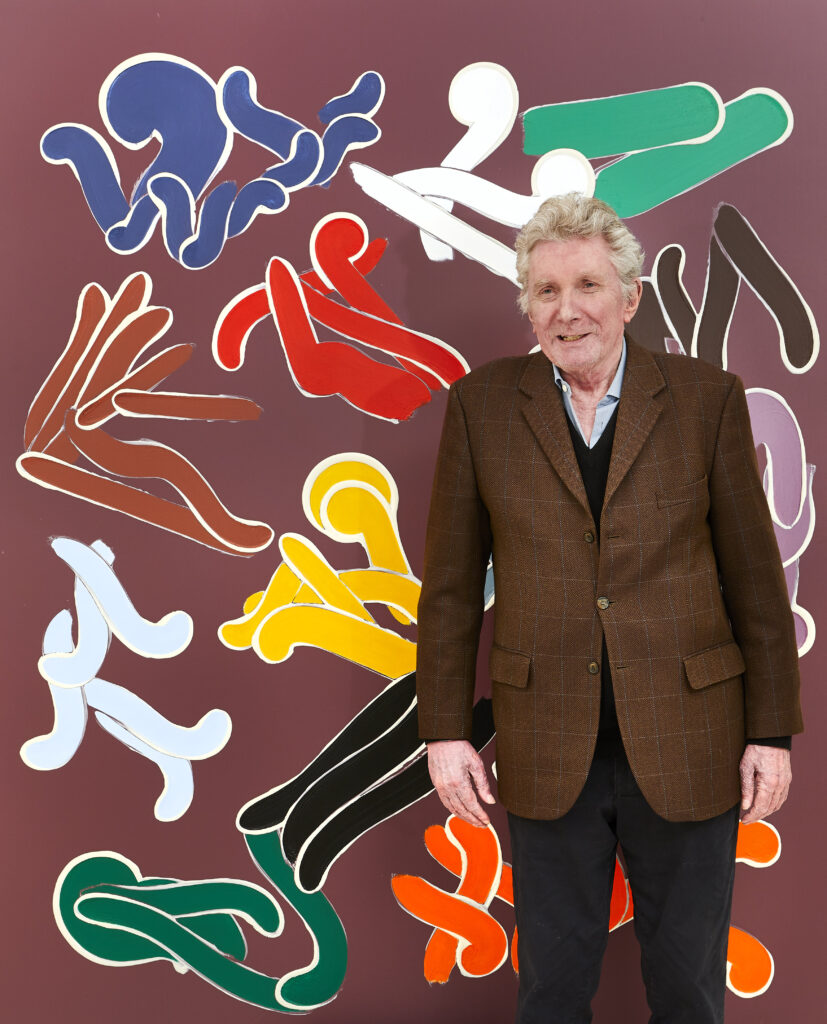 About the Artist
Pierre Dunoyer (b.1949 Marseille) studied architecture and psychopathology before devoting his life to painting in 1976. He lived between Paris and New York from 1979 to 1986 before settling permanently in Paris from 1987.
His work has been the subject of several solo and group shows at galleries, institutions and spaces around the world, including the Jeu de Paume (Paris), Villa Medici (Rome), Centre d'Art Tecla Sala (Barcelona), the Grand Palais (Paris), and the Musée d'Art Moderne at the Centre Pompidou (Paris).
On Dec 1st 2022, the Musée d'Art Moderne de Paris opened a landmark retrospective of the work of French artist Pierre Dunoyer (b.1949). This rare showing of work by the artist brings together a suite of 14 works made between 1978-2022.
Over the years, Dunoyer's work has led numerous scholars and critics to establish his significance and unique status in art history – interpreting his abstract work through multiple modes of thinking including phenomenology and philosophy.
The artist's work has led to comparisons and considered alignments with conceptual artists Piet Mondrian, Ad Reinhardt and Robert Ryman. His work has been shown at numerous museums around the world including Jeu de Paume (where he headlined its inaugural show in 1991) , Villa Medici in Rome, the Tecla Sala in Barcelona, the Grand Palais, Musee National d'Art Moderne and Centre Pompidou.
"A paradox, to add to a series of other paradoxes, is that Pierre Dunoyer's work is both minimalist and baroque, conceptual and decorative, repetitive and clearly evolving, abrasive yet seductive, to the point of eliciting – following a period of reflection – an almost Matissian response.
These extremes are also condensed within each painting, as despite the similarities of their forms and colours, each one is a world entirely of its own."
– Fabrice Hergott, Director of the Musée d'Art Moderne de Paris
---
Pierre Dunoyer Retrospective Catalogue
Pierre Dunoyer Retrospective, Paris
Click here for more information about the Retrospective.
A Springtime of Nothingness, by Benjamin Couilleaux
Thirty-one years – how inconceivable. At least a generation ago!
More than three decades separate us from the last exhibition by a French museum devoted to the work of Pierre Dunoyer. Back in 1991 visitors were delighted to discover the artist's 24 large canvases on the picture rails of the Jeu de Paume Museum! A revelation, masterfully brought to them by Alfred Pacquement, the then director of the museum, and Raphaël Najar, enthusiastic collector of Pierre Dunoyer's paintings. The faithful friendship between the painter and his supporter endures to this day and is at the heart of this new exhibition.
No doubt the unique presentation at the Museum of Modern Art in Paris will also find its audience, in particular the younger generation, so far unaware of this current master of French painting. In contrast to the Jeu de Paume exhibition, which focused on a very specific period of Pierre Dunoyer's career, this exhibition showcases the larger part of his output – from the beginning of his career, to the present day. It reveals an artistic journey which, despite its obvious links with the pictorial modernity of yesteryear, proves to be deeply unique.
The first paintings, at the end of the 1970s, reveal a certain debt to formalism, which Dunoyer would quite quickly – and consciously – detach himself from. The gradual dissolution of the geometric pattern and the affirmation of 'gesture' mark his turning point in the 1980s, when his gaze turned to New York and the brief influence of abstract expressionism soon faded away. Monochrome backgrounds became essential, and, by varying the hues, an energy – at once lively and controlled – emerged. Over the years, his chromatic harmony gained serenity: as the gestures acquired greater vigour, the composition became more balanced. Even in its recent manifestations, his mature work testifies to an appeasement that shows a painting in its most ambitious and delectable form.
Pierre Dunoyer is among those artists who, quite rightly, have a high opinion of their own work. He has spoken abundantly about it, through a series of writings and interviews. The recent conversation with Fabrice Hergott, published in this catalogue, traces a fascinating artistic adventure of more than four decades. His approach, admirable in its freedom and ambition, aims to release the painting from any contingency other than its existence. There is no message or symbol, only an asserted presence as an artistic object. Both a little and a lot; few artists can create so coherent and powerful a language with such simplicity.
Pierre Dunoyer, it's fair to say, is explicitly part of a French aesthetic tradition. An admirer of Philippe de Champaigne and Édouard Manet, he detected in them the emergence of an abstraction beyond representation. Enjoyable and demanding at the same time, his painting refers to the most brilliant chapters of French modernity. The three canvases promised to the Museum of Modern Art in Paris will find their natural place alongside Henri Matisse's Dances or Robert Delaunay's Rhythm No. 1, in pleasant dialogue.
Let's leave the last word to the master: "To be certain, standing in front of a tableau, is to be standing in front of something and just as certain it comes from nothing. Therefore, the nothing facilitates the fertile. This suggests resources in nothingness, in the being, and it's superb to see nothing flourish! The tableau is a springtime of nothingness".
It is now our turn to appreciate this beautiful season of painting.
– Benjamin Couilleaux, Chief Heritage Curator, Doctor of Art History, Director of the Boulogne-Billancourt Museums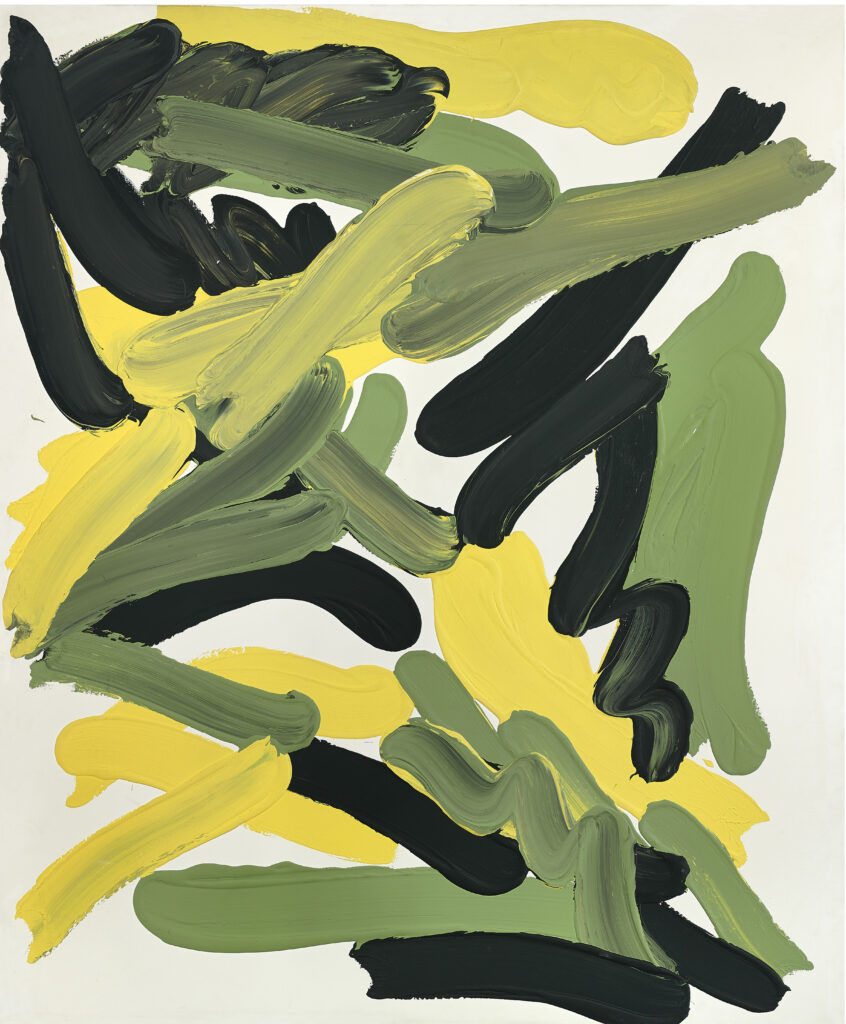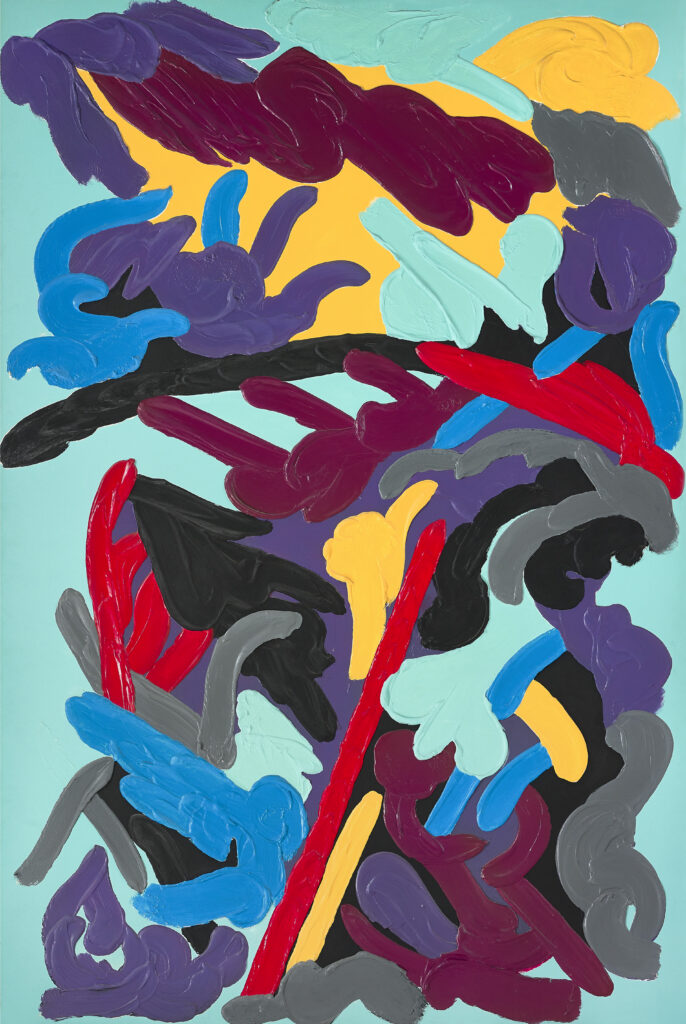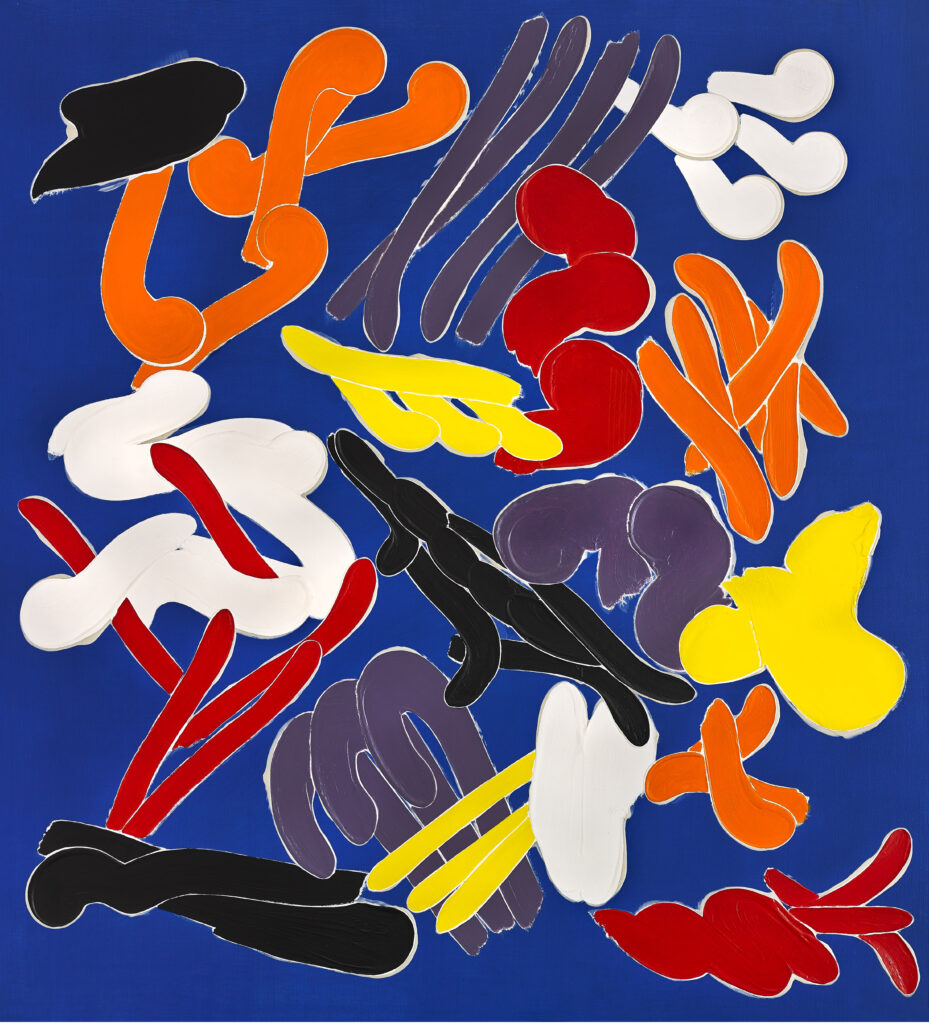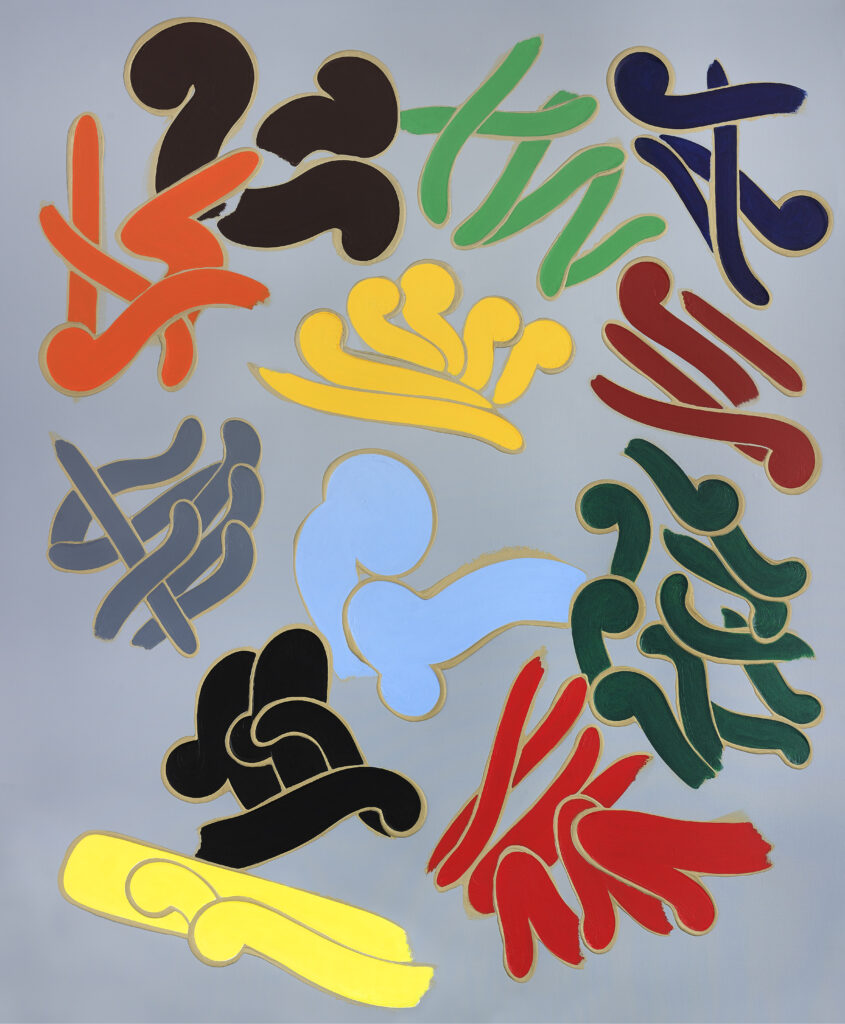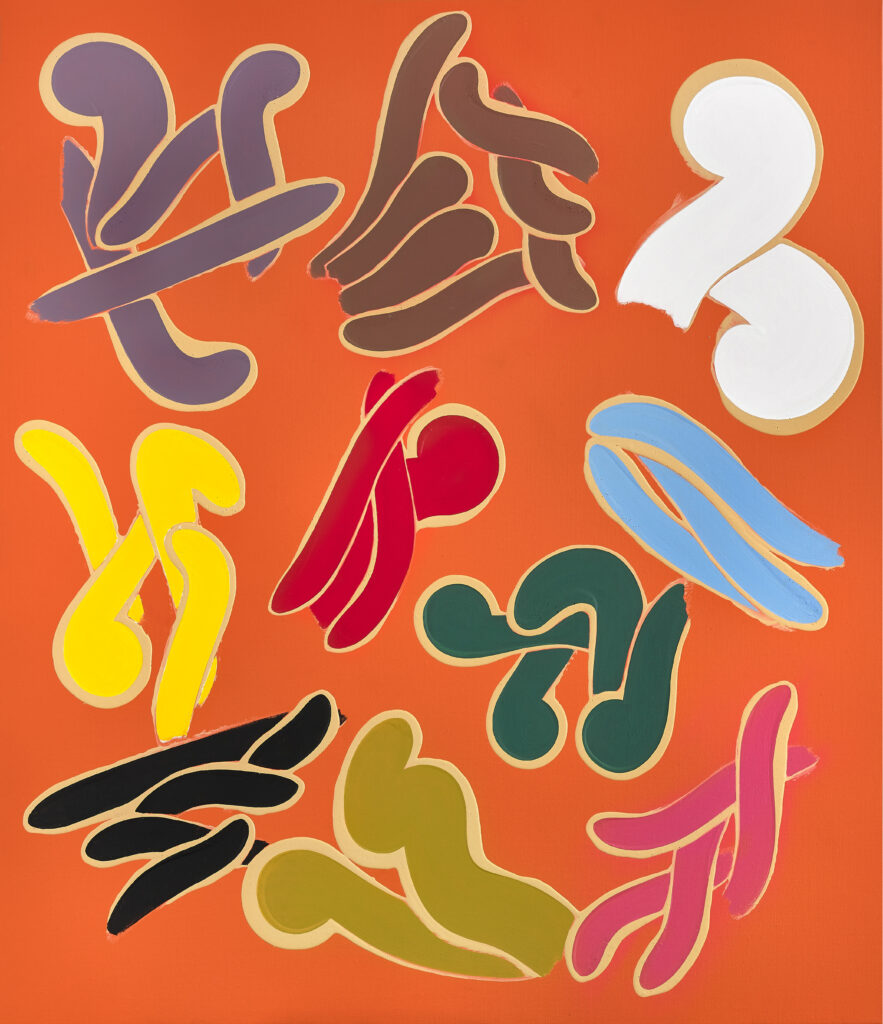 Please contact me for more information about Pierre Dunoyer's work at [email protected]